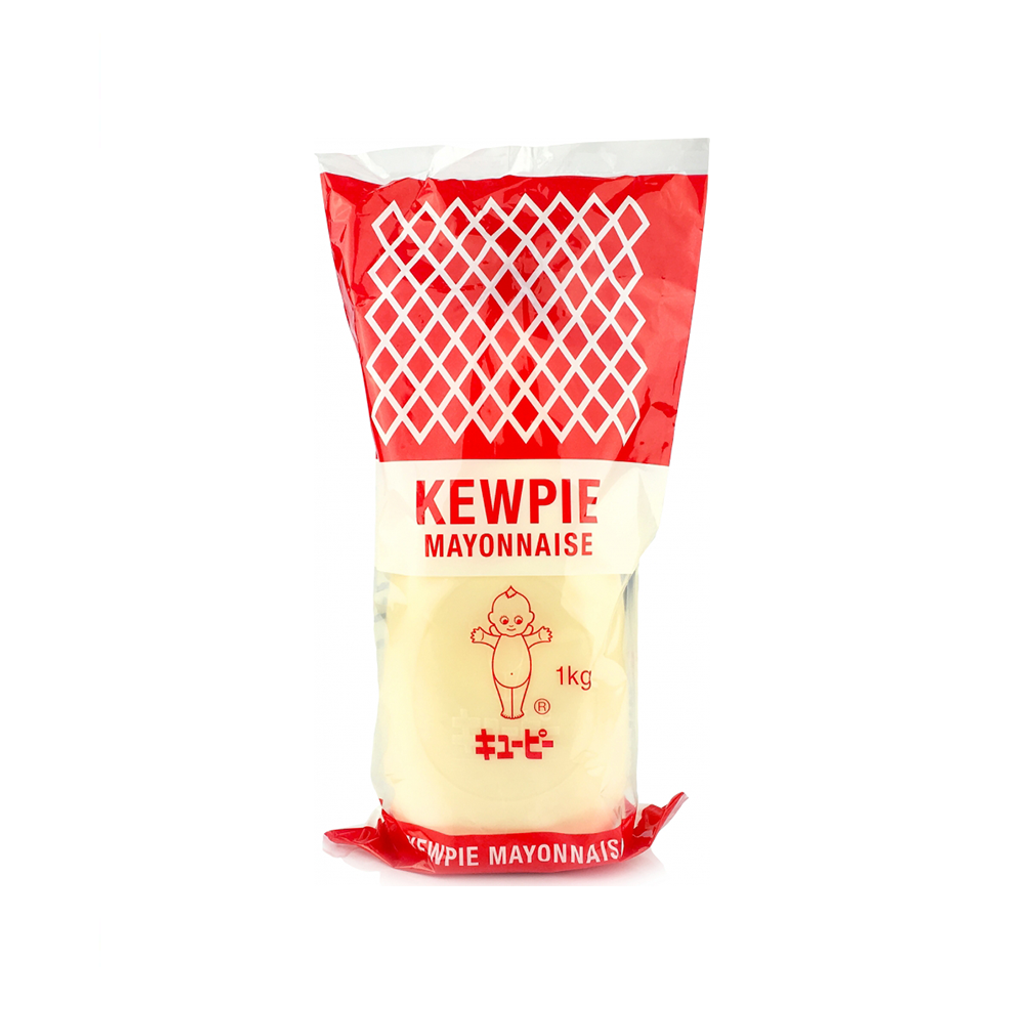 Australia Wide
KEWPIE JAPANESE MAYONNAISE MAYO 1kg - FREE SHIPPING
Kewpie Mayonnaise is the best-selling mayonnaise in Japan, and pretty much the only mayo used by sushi restaurants all over the world.
Creamy and silky-textured, this slightly yellow eggy-mayonnaise (also known as QP in some places) is an almost cult-hit outside of Japan. In the Netherlands, for example, Kewpie is the standard companion to chips/fries.
Created by the Kewpie Corporation in Japan, it began sales in 1925 with production of 600kg. By the next year this had increased to 7 tons and today its output is many millions of tons.
But here's the thing. Mayonnaise is basically a science experiment in how an egg part (the yolk) reacts to the addition of oil at different rates and subsequent emulsion, and then how adding an acid affects the flavour.
Kewpie Mayonnaise is suitable as an addition to sushi roll fillings, as a dipping condiment for fish or seafood or as a sandwich spread.
INGREDIENTS - Soybean Oil, Egg Yolk (9.5%), Distilled Vinegar, Salt, Rice, Vinegar, Water, Flavour Enhancer (621), Spices (contains mustard), Antioxidant (385). CONTAINS: SOYBEAN, EGG, MUSTARD
REFRIGERATE AFTER OPENING
Package Contents:
- 1 x KEWPIE JAPANESE MAYONNAISE MAYO 1KG